Via Scoop.it – Electronic dictionary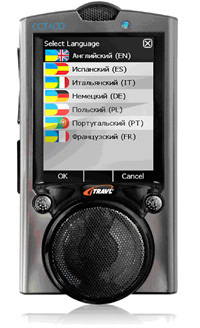 Perfect for anyone who wants to speak a foreign language with little or no
experience, the new iTRAVL understands exactly what you say and provides an
instant translation of words and phrases. By simply speaking into the iTRAVL,
you can have your phrases translated and spoken aloud using a sophisticated
combination of speech recognition modules, real human voice narration and speech
synthesis. Featuring a hi-res color touch screen and hands-free speech
navigation functionality, it has never been so easy to access the information
you need.
http://www.ectaco.cz/dictionary/NTL_Deluxe_Series/index.html